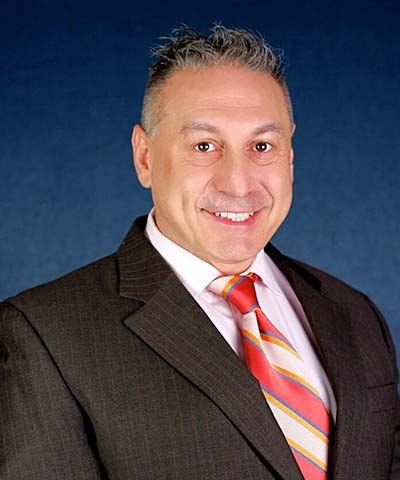 Roy Caplinger is a Partner at DeCotiis. He is a member of the litigation practice group.
Mr. Caplinger has experience in a variety of practice areas including, commercial litigation, appellate practice, health-care, no-fault and insurance law. His insurance based practice includes securities, employment, civil rights, technology, and contractual liability based-claims.
Prior to joining the firm in 2017, he practiced in New York City with an emphasis on insurance-based litigation.
While practicing in New York, Mr. Caplinger represented insurers in several high profile securities litigations, some of which are well known both in and outside the legal world. These litigations included his representation of a major insurer in the In Re IPO Laddering Litigation, which was based on the late 1990's "Internet-Bubble" in the stock market and turned out to be one of the largest securities lawsuits in American history. He also represented a major insurer's interests in the In re WorldCom and In re Enron litigations, which, like IPO Laddering, were highly publicized complex and intensely litigated multi-district multi-million dollar lawsuits.
Mr. Caplinger's practice also included representing major insurers in public entity related matters, including a series of civil rights lawsuits brought against the State of Oklahoma and its employees. Some of Mr. Caplinger's more high profile cases including, a racial profiling claim, which was successfully settled, and a wrongful imprisonment claim based on DNA evidence, where the case was litigated in connection with the Innocence Project and its well known attorneys, Johnnie Cochran and Barry Scheck.
In his no-fault practice Mr. Caplinger successfully argued to have an arbitrator's decision vacated in an Article 75 proceeding titled, Allstate Ins. Co. v. Fiduciary Ins. Co. of Am., 997 N.Y.S.2d 97 (N.Y. Sup. Ct., Suffolk Co., 2014). That decision set a precedent for damages disputes in no-fault arbitrations in New York and is still regularly cited in no-fault arbitration proceedings in New York.
Mr. Caplinger was also instrumental in recouping approximately $1 million dollars for an insurer in connection with an employment discrimination lawsuit filed in California by employees against a well known commercial food chain.
Mr. Caplinger's practice also involves international matters one such dispute involved a commercial dispute between joint-venture partners vying for the proceeds relating to a gold mining venture in Armenia - a dispute that ultimately made its way to the Privy Council in London.
Pace University School of Law, White Plains, New York
The State University of New Jersey, Rutgers, New Jersey
New Jersey, 1994
New York, 1995
U.S. District Court District of New Jersey, 2017
U.S. District Court Southern District of New York, 1996
U.S. District Court Eastern District of New York, 2011
In Re IPO Laddering Litigation
In re WorldCom
In re Enron litigations
Allstate Ins. Co. v. Fiduciary Ins. Co. of Am., 997 N.Y.S.2d 97 (N.Y. Sup. Ct., Suffolk Co.), 2014
The First Circuit In Genzyme v. Federal Insurance Co. Determines That There Is No Massachusetts Public Policy Against Insuring a $64 Million Settlement, D'Amato & Lynch Newsletter (D'Amato & Lynch, LLP, New York, N.Y.), Vol. 4, No.2, Winter, 2011
Securities Broker Dealer Policy Did Not Provide Coverage Because Securities Dealer Had Knowledge of Claim Prior To Policy's Inception Date, D'Amato & Lynch Newsletter (D'Amato & Lynch, LLP, New York, N.Y.), Vol. 4, No.2, Winter, 2011
Supreme Court Holds That a Mutual Fund Investment Advisor Cannot Be Held Liable for the Statements Made by the Fund to Which it was an Advisor, D'Amato & Lynch Newsletter (D'Amato & Lynch, LLP, New York, NY), Vol. 4, No.3, Autumn, 2011
The U.S. Supreme Court Tackles the Distinction Between Aider and Abettor Liability and Primary Liability For Secondary Actors Once Again, D'Amato & Lynch Newsletter, (D'Amato & Lynch, LLP, New York, N.Y.), October, 2010
The Fair Labor Standards Act Exclusion Is Clear and Unambiguous, D'Amato & Lynch Newsletter (D'Amato & Lynch, LLP, New York, N.Y.), Vol. 3, No.1, Spring, 2010
Professional Associations
New York State Bar Association, Member
New Jersey State Bar Association