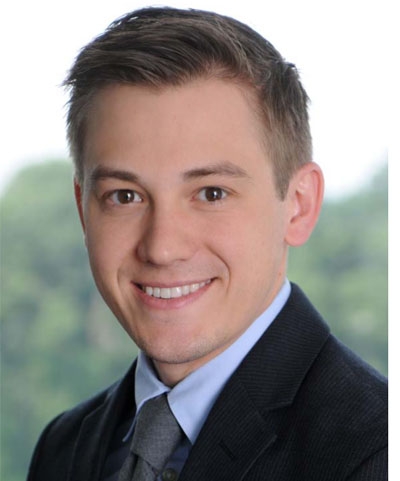 Scott Fahrney is a Partner at DeCotiis, FitzPatrick, Cole & Giblin, LLP. He joined the firm in 2021 and is a member of the Labor and Employment, and Litigation Practice Groups. Mr. Fahrney graduated cum laude from the University of St. Francis in Joliet, Illinois, in 2005 with a bachelor's degree in Political Science. Scott subsequently attended Valparaiso University School of Law in Valparaiso, Indiana, where he graduated with a Juris Doctorate in 2008.
Scott Fahrney has extensive experience in public entity litigation, insurance defense and self-insured defense litigation, commercial litigation, land use litigation, civil litigation, election law and employment and labor law. Mr. Fahrney also has extensive experience in Personal Injury law, where he has secured over $15 million dollars in personal injury settlements on behalf of his clients.
While attending law school, Scott studied comparative law at Cambridge in the United Kingdom. Mr. Fahrney also serves as assistant prosecutor for the Municipal Court of the Borough of Totowa.
Valparaiso University School of Law, Valparaiso, Indiana
University of St. Francis, Joliet, Illinois

B.A. - 2005
Honors: cum laude
Major: Political Science
New Jersey, 2008
U.S. District Court District of New Jersey, 2008
Personal Injury Litigation
Labor, Employment and Civil Rights Law
Land Use Litigation
Election Law
Member, Sports and Entertainment Law Association
Fried & Oberndorf, Associate, 2008 to 2010
Fraternities or Sororities
Professional Associations
Bergen County Bar Association, 2012 to Present
Bergen County Bar Association Golf and Tennis Outing Committee, Co-Chair, 2015 to Present