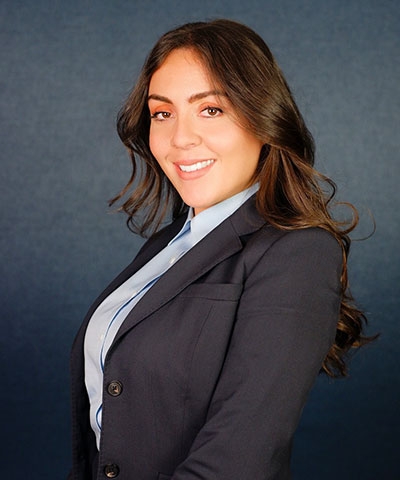 Rebecca Maioriello is an Associate at DeCotiis. Ms. Maioriello's practice focuses on personal injury litigation and complex civil litigation on behalf of government entities. Ms. Maioriello has experience in litigation at the trial levels of the State and Federal courts.
Prior to joining DeCotiis, Ms. Maioriello worked at a boutique law firm where she gained extensive experience in civil litigation, drafted motions to dismiss, and frequently appeared before the Superior Courts of New Jersey to argue dispositive motions.
Ms. Maioriello also served as a Judicial Law Clerk to the Honorable Walter F. Skrod, J.S.C. in the Law Division of the Bergen Vicinage of the Superior Court of New Jersey. During her clerkship, Ms. Maioriello assisted Judge Skrod with drafting his opinions on varying matters involving personal injury matters, insurance coverage disputes, arbitration appeals, contract disputes, labor law issues and matters involving complex supply chain finance litigation.
Ms. Maioriello received her J.D. from Seton Hall Law in 2019. During her time at law school, Ms. Maioriello spent a semester interning for the Essex County Prosecutor's Office where she assisted the Assistant Prosecutors with drafting motions and conducted legal research. Ms. Maioriello also clerked at a small law firm in Essex County, where she drafted motions for summary judgment, motions to dismiss, and assisted in various civil and criminal matters in State and Federal Court.
Seton Hall University School of Law, Newark, New Jersey
Quinnipiac University

B.A.
Honors: Pi Sigma Alpha, the National Political Science Honor Society
Major: Legal Studies
Major: Political Science
Litigation
Municipal Law
Labor and Employment