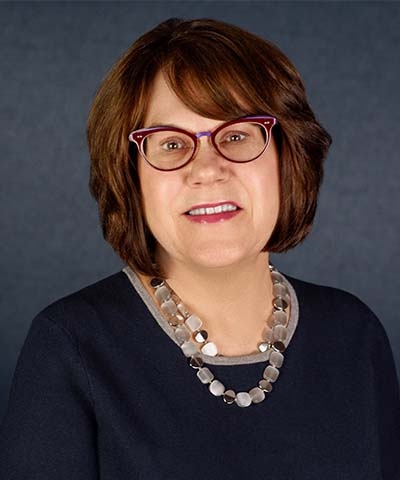 Cheryl J. Oberdorf is a partner at DeCotiis. She is a member of the Public Finance and Redevelopment Practice Groups.
Ms. Oberdorf has been a practicing Public Finance attorney for more than 30 years. As bond counsel, she has represented numerous public bodies at the county and municipal levels, including independent local, regional and state authorities and not-for-profit entities such as hospitals and universities in conduit bond financings. She has had significant experience advising on P3 and redevelopment transactions representing issuers, owners and developer/borrowers, in the development and financing of projects, including negotiating redevelopment agreements, master development agreements, and Rev. Proc 97-13 compliant management contracts and developing creative legal solutions to complex structuring issues and successfully moving projects forward.
In concert with the Government and Regulatory Affairs group, Ms. Oberdorf closed the first public housing Rental Assistance Demonstration (RAD) conversion and public financing transaction in the State. She also structured and closed a financing for a new build RAD conversion projects located in a redevelopment area.
She has knowledge of Local Public Contracts Law, Local Bond Law, Local Budget Law, Local Redevelopment and Housing Law, federal tax laws pertaining to the issuance of tax-exempt and taxable municipal bonds and relevant securities laws.
Ms. Oberdorf has been a regular speaker at redevelopment and economic development seminars given by the New Jersey Institute of Continuing Legal Education ("ICLE") and has trained and mentored associates and paralegals alike.
Ms. Oberdorf was recognized as a New Jersey Super Lawyer in 2005 and 2008.
Ms. Oberdorf received her B.A. in Political Science, cum laude, from Montclair State College (now University) and her J.D. from Seton Hall University School of Law.
While at law school, she was member and associate editor of the Seton Hall Law Review and a member of the Moot Court Board. Ms. Oberdorf has earned 19 credits toward a LL.M. degree in Health Law and Policy from Seton Hall University School of Law.
Representative Transactions:
Bond Counsel - Middlesex County Improvement Authority
Development, Financing and Construction of Heldrich Hotel and Conference Center, New Brunswick, NJ
Lender's Counsel - Township of Woodbridge
Redevelopment, Financing and Construction of Red Oak Manor Senior Housing Project (60 apartments), Woodbridge, NJ (in connection with a RAD conversion)
Developer's Counsel - Titan - PDC Carteret Urban Renewal, LLC
Development, Financing and Construction of I-Port 12 (1,250,000 square feet of Warehouse Space), Carteret, NJ
Seton Hall University School of Law, Newark, New Jersey

LL.M. - 1999
Major: Health Law and Policy

Seton Hall University School of Law, Newark, New Jersey

J.D. - 1985
Honors: Member, Moot Court Board

Drew University
Montclair State College

B.A. - 1973
Honors: cum laude
Major: Political Science
New Jersey, 1985
U.S. District Court District of New Jersey, 1985
Public Finance and Redevelopment
Ozzard, Wharton, Somerville, NJ, Partner
Somerset County (NJ), Deputy Counsel
Readington Township (NJ), Deputy Counsel
New Jersey Super Lawyer, 2005 and 2008
"Survival of Libel Actions There is Life After Death in New Jersey", Seton Hall Law Review, 1985
Moral Persuasion: The Administrator/Manager in New Jersey's Municipalities (Co-Author), New Jersey Municipalities, 1974
Professional Associations
State of New Jersey Bar Association
National Association of Bond Lawyers
Montclair State University Student Mentoring Program