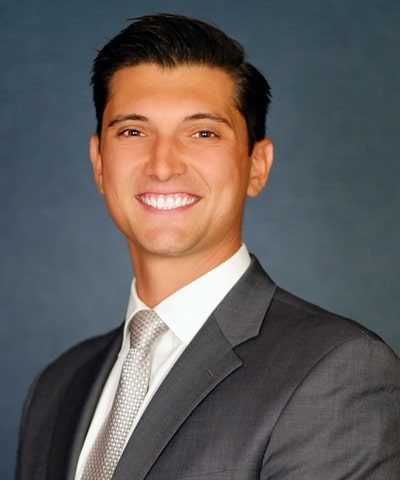 Panagiotis (Peter) Liapes
Panagiotis Liapes is an Associate at DeCotiis. He is a member of the Firm's Commercial Real Estate Group.
Mr. Liapes graduated from the Pennsylvania State University in 2015 where he received his B.S. in Criminology with a Minor in Legal Studies. In 2021, Mr. Liapes earned his J.D. from Seton Hall University School of Law. During his time in law school, Mr. Liapes served as the Seton Hall Legislative Journal's Business and Publication Editor. He also interned for the Honorable Michael A. Hammer, U.S.D.M.J., and the Honorable Anne M. Patterson, New Jersey Supreme Court Associate Justice.
Following graduation from Seton Hall and prior to working at DeCotiis, Mr. Liapes served as an appellate law clerk to the Honorable Lisa A. Firko, J.A.D., in Newark, New Jersey. He is a longtime New Jersey resident.
Seton Hall University School of Law

J.D. - 2021
Honors: Seton Hall Chancellor's Scholarship
Journal: Seton Hall Legislative Journal Vol. 45, Business and Publication Editor; Vol. 44, Associate Editor
Activity: First-Generation Law Students Association, Member

The Pennsylvania State University

B.S. - 2015
Major: Criminology/Legal Studies Option
Honors: Dean's List, Fall 2012 and Spring 2013
Study Abroad: Anglo-American University, Prague, Czech Republic, Spring 2014
Activity: Delta Chi Fraternity, President, 2012-2013
Scooting Around New Jersey. How New Jersey Municipalities C.an Implement and Utilize Electric Scooter Sharing Programs, 45 Seton Hall Legis. J. 423 (2021)
Professional Associations
Federal Aviation Administration, Private Pilot (In Progress)
Eastern Bergen County Board of Realtors, Member