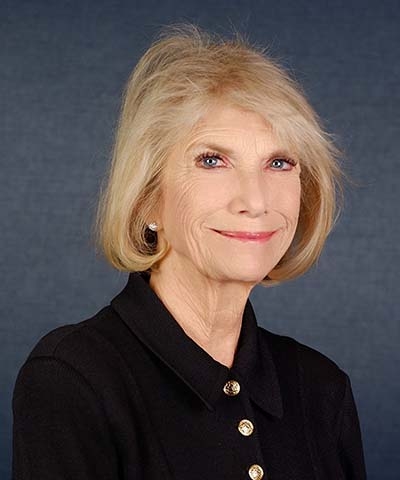 Susan Engelman Volkert is a partner at DeCotiis. She joined the firm in 1999 and is a member of the Labor and Employment, Healthcare, Litigation and Alternative Dispute Resolution practice groups.
She concentrates on the defense of high profile employment, health- related and corporate compliance issues. Ms. Volkert represents management in disputes involving employment law and employee benefit law issues, defends employers in litigation, including class action litigation, relating to employment discrimination, wage and hour, wrongful termination, harassment and employee benefit plan terminations. She has successfully tried many of these cases to conclusion in both State and Federal courts.
Because of the extensive breadth of her litigation experience, she is regularly sought after to conduct investigations and advise clients on internal investigations, corporate workplace emergencies, governance and compliance reviews. In the course of her career, she has partnered with State Attorney General's and U.S. Attorney's offices in sting operations that have ultimately led to the recovery of monies and indictment of individuals for workplace infractions.
Ms. Volkert was previously an executive and chief compliance officer at a Fortune 100 pharmaceutical and chemical company. Prior to that she served as a Department of Justice (DOJ) attorney in Washington, D.C. as well as an Assistant U.S. Attorney in the District of New Jersey where she spear-headed the investigation and defense of toxic tort litigation, fraud, and employment litigation, including the investigation of the Pacific Island radiation matters, the postal strike, and various immigration fraud stings. She was chosen as the top DOJ negotiator for the U.S. and instrumental in reaching the Compact of Free Association with the Marshall Islands over the claims for radiation. She tried a number of significant cases to successful conclusion, including winning one of the first Title VII cases brought against the U.S. As a corporate compliance officer she has over 15 years experience in the board room managing international employment and regulatory law litigation, investigations, compliance initiatives, litigation, handbooks, codes of conduct, hotlines, HR policies, compensation, benefits, equity and incentive plans and data privacy laws.
Ms. Volkert is a New Jersey native and has lived in North Caldwell for most of her adult life. She has litigated cases to conclusion in virtually every forum--from the administrative, to trial to appellate levels. She has been admitted to practice in two states, numerous Federal district and appellate courts, and the United States Supreme Court. She is a Trustee of the Association of the Federal Bar of New Jersey and elected as a Fellow of the American Bar Foundation (New Jersey).
She is an honors graduate of the University of Pennsylvania, the University of Toledo Law School, where she graduated first in her class, and has a Masters of Law in Health Law from the Seton Hall University School of Law. Over the course of her career, she has received numerous awards, including the Department of Justice Distinguished Service Award and the YMCA Award for Women Achievers. She is a frequent lecturer on a variety of employment and compliance issues, including EPLI defense and workplace investigations. She has been an adjunct professor of law and a prolific writer on a variety of current topics. A list of representative cases, outcomes and clients is available.
Seton Hall University School of Law, Newark, New Jersey

Masters of Law - 1999
Major: Health Law

University of Toledo College of Law, Toledo, Ohio

J.D. - 1972
Honors: 1st in class

University of Pennsylvania, Philadelphia, Pennsylvania

B.A. - 1970
Honors: cum laude
Honors: Board Member University of Pennsylvania
Maryland, 1973
New Jersey, 1999
U.S. Supreme Court, 1976
U.S. Court of Appeals 3rd Circuit
U.S. Court of Appeals 5th Circuit
U.S. Court of Appeals 9th Circuit
U.S. District Court District of New Jersey, 1973
Federal District Court of New Jersey
Labor and Employment
Health Care
Litigation
Hoechst Celanese Corporation, Deputy General Counsel
Assistant U.S. Attorney's Office, District of New Jersey, United States Attorney, 1975 to 1980
Fortune 100 pharmaceutical and chemical company, Executive and Chief Compliance Officer
Department of Justice attorney in Washington, D.C.
Department of Justice Distinguished Service Award
YMCA Award for Women Achievers
Adjunct Professor of Law, Rutgers Law School
Professional Associations
New Jersey State Bar Association
Federal Bar Association (District of New Jersey)
Essex County Bar Association
American Bar Association
Association of the Federal Bar of New Jersey, Board of Trustees
New Jersey Court Approved Mediator
University of Pennsylvania, Alumna, Northern New Jersey, Board Member