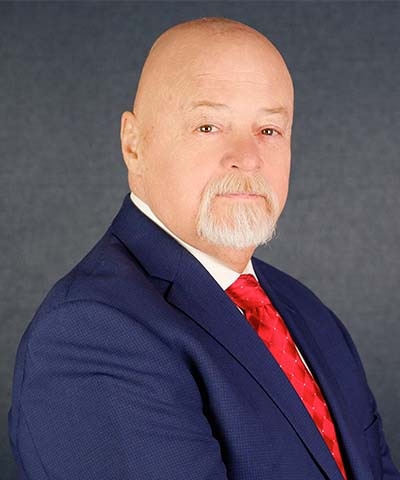 Jonathan L. Williams is Of Counsel at DeCotiis. He joined the firm in 1990 and is a member of the Municipal, Litigation and Public Procurement practice groups.
Prior to joining the firm, Mr. Williams served as Deputy Attorney General in charge of Civil Litigation for the State of New Jersey until 1989. He has broad experience in matters pertaining to civil litigation involving state and local entities, public representation, development of public/private partnerships for public facilities, negotiation of complex transaction agreements for public agencies as well as public procurement and contracting.
Mr. Williams has served as General Counsel to the Union County Utilities Authority, Passaic County Utilities Authority and the Union County Improvement Authority as well as Special Counsel to the Hudson County Improvement Authority, the Middlesex County Improvement Authority, the Essex County Improvement Authority, the Mercer County Improvement Authority, the County of Union, the County of Monmouth and the County of Morris. He also has extensive experience in municipal law and redevelopment law. Mr. Williams previously served as Director of Law and Town Attorney for the municipalities of Morristown and Marlboro. He currently serves as General Counsel to the City of Elizabeth Board of Education.
As Counsel to the State of New Jersey and various county and local public agency clients, Mr. Williams has attended public meetings, drafted resolutions, supervised complex procurement documents and contracts and has been involved in the development of public/private partnership agreements for various county and local facilities. He developed and supervised the complete restructuring of the Union County, New Jersey Solid Waste Management Plan. Mr. Williams has extensive litigation experience in the state and Federal courts.
Mr. Williams graduated from Ohio Northern University with a B.A. in 1971. He received his J.D. from Ohio Northern University College of Law in 1975, where he was Associate Editor of the Law Review.
Ohio Northern University Pettit College of Law, Ada, Ohio

J.D. - 1975
Honors: Associate Editor of the Law Review

Ohio Northern University, Ada, Ohio
New Jersey, 1975
U.S. Court of Appeals 3rd Circuit, 1981
U.S. Federal Courts, 1975
U.S. District Court District of New Jersey
Municipal
Litigation
Public Procurement
Union County Utilities Authority
Civil Litigation for the State of New Jersey, Deputy Attorney General, 1989
Union County Utilities Authority, General Counsel
Passaic County Utilities Authority, General Counsel
Union County Improvement Authority, General Counsel
Hudson County Improvement Authority, Special Counsel
Middlesex County Improvement Authority, Special Counsel
Essex County Improvement Authority, Special Counsel
Mercer County Improvement Authority, Special Counsel
County of Union, Special Counsel
County of Monmouth, Special Counsel
County of Morris, Special Counsel
Fraternities or Sororities