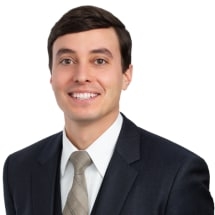 John J. Zunin is an associate at DeCotiis. He is a member of the firm's Municipal Law, Public Procurement and Contracting, Cannabis, and Litigation Practice Groups.
Mr. Zunin has been affiliated with the firm since 2021. While working at the firm, Mr. Zunin's primary focus has been providing clients with representation and counseling in transactional and litigation matters. As a member of the firm's Municipal Law group, Mr. Zunin represents and counsels both state and local government entities. Prior to joining DeCotiis, Mr. Zunin was a counselor to the insurance industry, working at a national firm specializing in insurance coverage, defense, and subrogation.
Mr. Zunin is a 2010 graduate of Monmouth University where he received his B.A in Political Science. In 2015, he received his J.D. from New York Law School. While in law school, he completed a seminar on European Union Competition Law and served as a judicial intern for the Honorable Dennis M. Cavanaugh, U.S.D.J., in the U.S. District Court for the District of New Jersey.
New York Law School, New York, New York
Monmouth University, West Long Branch, New Jersey

B.A. - 2010
Major: Political Science
New York, 2015
New Jersey, 2015
U.S. District Court District of New Jersey, 2019
Litigation
Municipal Law
Cannabis Law
Corporate Law