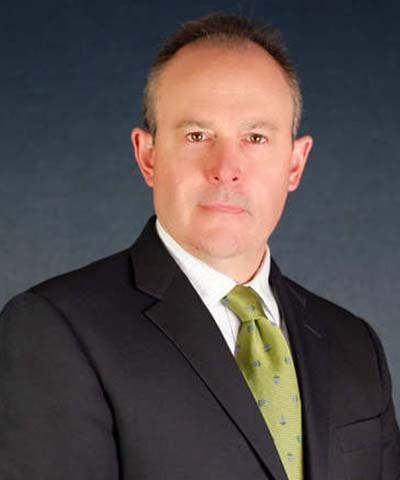 Frank Borin is an Equity Partner at DeCotiis. He is a member of the firm's Executive Committee whose practice includes work in the areas of Government and Regulatory Affairs, Development and Redevelopment, and Insurance.
Mr. Borin has extensive experience in the area of development and financing of affordable housing. He has served as counsel in connection with numerous affordable housing development and rehabilitation projects, including, most recently, a number of affordable housing conversions from public housing to Project-Based Section 8 housing under the U.S. Department of Housing and Urban Development's Rental Assistance Demonstration (RAD) Program. In all, Mr. Borin has closed more than fifteen RAD conversions, including the first public housing RAD conversion in the State, and he is currently working on a number of Section 22 Streamlined Voluntary Conversion transactions.
Mr. Borin has also served as Fund Attorney to the New Jersey Public Housing Authority Joint Insurance Fund for more than fifteen years. He serves on the defense panels of several other joint insurance funds throughout the State and has substantial experience with the defense of various claims against public entities. Mr. Borin is also experienced in all aspects of the regulation, operation, and management of joint insurance funds in the State of New Jersey.
Mr. Borin is a Registered Governmental Affairs Agent and he regularly works on his clients' behalf with various State agencies, including the Department of Environmental Protection, the Department of Community Affairs, the New Jersey Housing and Mortgage Finance Agency and the Department of Banking and Insurance. He has also appeared before various State legislative committees in connection with legislation relating to his clients' interests.
Mr. Borin has also lectured on matters concerning compliance with the New Jersey Local Government Ethics Law, the New Jersey Open Public Meetings Act and the New Jersey Open Public Records Act.
He received his Bachelor of Science in Business Administration, with a concentration in Finance, cum laude, from Villanova University in 1990. He received his Juris Doctor in 1994 from Fordham University School of Law. Following law school, Mr. Borin clerked for the Honorable Kevin M. O'Halloran, Presiding Judge of the Superior Court of New Jersey, Bergen County, Chancery Division.
He currently serves as Special Counsel for the First Public Housing Authority Rental Assistance Demonstration. Mr. Borin has served in various civic roles including, most recently, as Deputy Mayor and as a member of the Planning Board in his hometown.
Fordham University School of Law, New York, New York
Villanova University, Villanova, Pennsylvania

Bachelor of Science in Business Administration - 1990
Honors: cum laude
Major: Finance
New Jersey, 1995
New York, 1995
District of Columbia, 2017
Government and Regulatory Affairs
Public Utilities
Development and Redevelopment
Environmental Law
Insurance
Honorable Kevin M. O'Halloran, Presiding Judge of the Superior Court of New Jersey, Bergen County, Chancery Division, Clerk, 1994 to 1995
Lecturer, Ethical Issues, New Jersey Local Government Ethics Law
Professional Associations
New Jersey State Bar Association