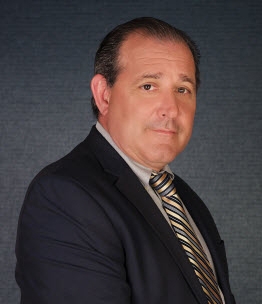 Joseph M. DeCotiis is a Managing Partner of the firm. In his role as Managing Partner, Joseph leads the firm's executive committee and is responsible for building the firm's measurable success by delivering responsible and innovative growth strategies.
He also plays an important role in the firm as Chair of the Government and Regulatory Affairs Practice Group.
Joseph's practice primarily centers on governmental representation, specializing in public procurement, redevelopment law and authority representation in both general and special counsel roles. He has applied his legal skills to every level of government, including the State of New Jersey and its various public authorities.
As such, he currently serves as General Counsel to the New Jersey Turnpike Authority, where he provides counsel on the consolidation of the New Jersey Highway Authority with the New Jersey Turnpike Authority and the refinancing of more than $2 billion of debt. Joseph also provides counsel regarding ongoing roadway projects related to the operation of the Garden State Parkway and the New Jersey Turnpike.
As general counsel to Bergen Community College, he advises on procurement and governance issues, as well as counsels the board on disciplinary actions. In his work with public/private partnerships, he provided services in all areas of public procurement, including water and wastewater privatization and redevelopment of former industrial sites.
Joseph has taken a leading role in promoting New Jersey's burgeoning cannabis industry. He has applied his knowledge gathered from his substantial involvement in highly regulated industries to guide clients through the legal, regulatory and business challenges of this promising new business.
In addition to his firm responsibilities, Joseph co-founded Dearheart Charitable Foundation, Inc. that assists cancer patients undergoing treatment and recovery. Currently, he also sits on the Seton Hall Board of Visitors. In 2019, joined by his father M. Robert DeCotiis, he made a pledge to support the education of future Seton Hall Law graduates with a donation of the DeCotiis Law Moot Courtroom.
Most recently, in 2020, Joseph joined presidential candidate Joe Biden's New Jersey Lawyers for Joe as a founding member to help promote policy initiatives driven by the national Lawyers for Biden team, including vetting, corporate due diligence, and legal research.
Joseph M. DeCotiis has achieved the prestigious AV Preeminent Rating® from Martindale-Hubbell, a leading global network of over one million lawyers. This recognition is highest possible rating in both legal ability & ethical standards.
Joseph received his B.A. in 1988 from Johnson & Wales University. In 1994, he earned his J.D. from Seton Hall University School of Law in Newark, New Jersey.
Seton Hall University School of Law, Newark, New Jersey
Johnson & Wales University
Public Procurement and Contracting
Redevelopment Law
Professional Associations
New Jersey State Bar Association
American Bar Association