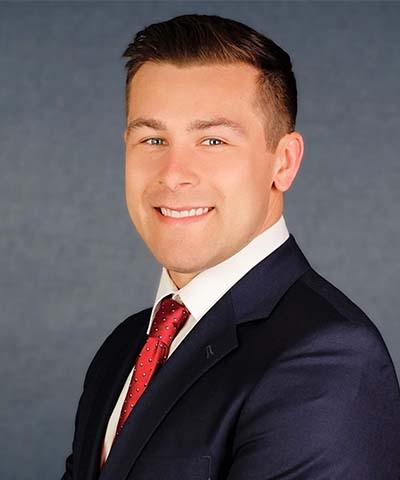 Joe DeCotiis is a Partner at DeCotiis. He is a member of the firm's Labor and Employment, Municipal Law, Public Procurement and Contracting, Cannabis, Redevelopment, Alternative Dispute Resolution practice groups.
Mr. DeCotiis has been affiliated with the firm since 2015. While working at the firm, Mr. DeCotiis' primary focus has been providing clients with representation and counseling in transactional matters. As a member of the firm's Redevelopment, Cannabis, Public Procurement and Contracting, and Labor and Employment Groups, Mr. DeCotiis provides counsel to both public and private employers. He also serves to mediate clients through issues in order to avoid the cost of litigation.
Mr. DeCotiis is a 2015 graduate of James Madison University where he received his B.A in Political Science. In 2019, he received his J.D. from Seton Hall Law School. After graduating law school, and passing the Uniform Bar Exam for the State of New Jersey he began as a full time Attorney in 2019. He is a longtime New Jersey resident.
Seton Hall University School of Law, Newark, New Jersey
James Madison University, Harrisonburg, Virginia

B.A. - 2015
Major: Political Science
Labor and Employment
Public Procurement and Contracting
Municipal Law
Cannabis Law
Redevelopment Law