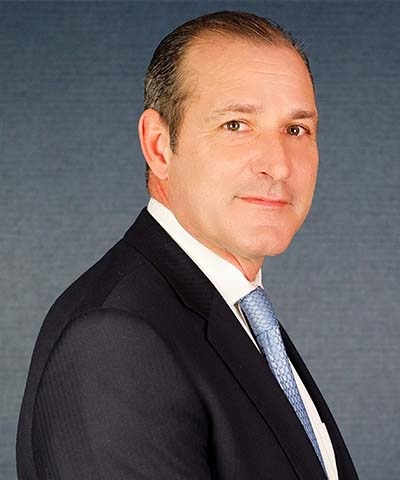 Michael R. DeCotiis is a Managing Partner of the firm. In that role, Mr. DeCotiis develops and implements firm strategy, heads the Executive Committee and manages the day-to-day operations of the firm. He presently represents numerous public and private clients, real estate and business transactions including brownfields, transit oriented development, opportunity zones, redevelopment of blighted properties and waterfront development. Mr. DeCotiis regularly oversees complex business transactions including corporate organizations, Financing and Leasing. Mr. DeCotiis has a blend of public and private transactional experience having served in various high level capacities in state and local, and regional government entities. This unique experience allows Mr. DeCotiis to provide both substantive and public policy and Governmental Affairs advice to his Firm clients where government and business interests routinely intersect. The Firm was recently ranked No. 1 by its Peers by NJBIZ Magazine and Mr. DeCotiis is routinely listed as one of the most influential attorneys in the State of New Jersey, including over 15 Top 100 Power Rankings.
From March 2003 to September 2004, Mr. DeCotiis served as Chief Counsel to the Governor of New Jersey providing legal advice on numerous aspects of state government and the legislative process, and oversight of over 40 Independent Agencies, Boards and Commissions of the state. From May 2002 to March 2003, Mr. DeCotiis served as Deputy Executive Director to the Port Authority of New York and New Jersey where he oversaw the administration of the New York/New Jersey regions 3 airports, seaports, tunnels and bridges, and the PATH commuter train system. He served as a member of the Casino Reinvestment Development Authority from November, 2004 through August, 2010.
Prior to May 2002, Mr. DeCotiis practiced law at the firm, focusing on Environmental Law, Government and Regulatory Affairs, Public Procurement and Contracting. He has participated in planning and obtaining various regulatory approvals, including environmental permits for manufacturing facilities, solid waste and recycling facilities and wastewater and sludge treatment facilities. He has also provided counsel and participated in negotiations on matters concerning wastewater discharge, water quality, sludge treatment handling, air emissions, underground storage tanks, and property transfer, development and remediation.
Mr. DeCotiis also provided counsel to public sector clients on various matters including open public meetings, local public contracts law, redevelopment and housing law, municipal utility authorities law and local lands and building law. He also served on numerous transition teams as both chair and a committee member for both local and state government transitions. Since 2013, Mr. DeCotiis was the primary person responsible for compiling information and drafting transition team reports for 3 large New Jersey cities.
Mr. DeCotiis also is a co-founder of the Dearheart Charitable Foundation, Inc. - a charitable organization that assists cancer patients as they undergo treatment and recovery.
Mr. DeCotiis received his B.A. from Clarion University in 1988 and his J.D. from Seton Hall University Law School in 1991.
Seton Hall University School of Law, Newark, New Jersey
Clarion University, Clarion, Pennsylvania
New Jersey, 1991
Pennsylvania, 1991
Environmental Law
Government and Regulatory Affairs
Public Procurement and Contracting
Redevelopment
Municipal
Corporate Law
Governor of New Jersey, Chief Counsel, 2002 to 2003
Port Authority of New York and New Jersey, Deputy Executive Director
Professional Associations
Association of Environmental Authorities
Bergen County Bar Association
American Bar Association