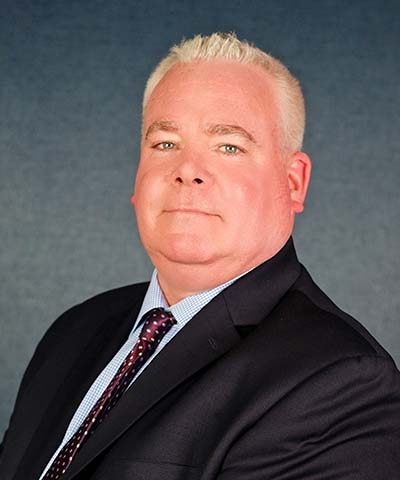 Kevin Kinsella is a Partner at DeCotiis. He joined the firm in 1996 and became a partner in 2001. He is a member of the Environmental Law, Public Utilities and Green Practice groups.
Mr. Kinsella's accomplishments in the field of Environmental Law have earned him widespread recognition, as reflected in his AV Preeminent rating from Martindale-Hubbell, given to lawyers recognized by their peers for excellence in both legal ability and ethical practice.
Mr. Kinsella's practice is concentrated on environmental regulatory compliance and transactional work, counseling both public and private clients in a wide array of complex site remediation, redevelopment, environmental land use, and real estate matters. In that capacity, Mr. Kinsella negotiates risk allocation and liability issues, undertakes environmental due diligence reviews, develops strategies for procuring Federal and state environmental approvals, facilitates the transfer of industrial establishments, obtains riparian conveyances, coordinates with Licensed Site Remediation Professionals to complete environmental cleanups, resolves environmental insurance coverage disputes, and drafts all manner of environmental agreements, including land transfer agreements, conservation easements, redevelopment agreements, and indemnification and settlement agreements. Mr. Kinsella's practice also includes representation of publicly-owned and operated utilities, including potable water systems, electricity generating facilities, and wastewater collection and treatment systems. Mr. Kinsella regularly represents clients before the New Jersey Department of Environmental Protection and the United States Environmental Protection Agency, as well as administrative tribunals in connection with appeals taken from final actions by those agencies.
Mr. Kinsella also has environmental litigation experience, representing clients in connection with claims of liability for environmental contamination under the New Jersey Spill Compensation and Control Act and the Comprehensive Environmental Response, Compensation, and Liability Act, among other statutes.
Mr. Kinsella received his B.A. from Seton Hall University in 1992. He was also awarded his J.D. from Seton Hall University Law School in 1996, where he was a member of the Irish-American Law Student Association.
Seton Hall University School of Law, Newark, New Jersey

J.D. - 1996
Honors: Member of the Irish-American Law Student Association

Seton Hall University
New Jersey, 1996
U.S. District Court District of New Jersey, 1996
Environmental Law
Green Practice
Professional Associations
New Jersey State Bar Association – Environmental Law Section
American Bar Association