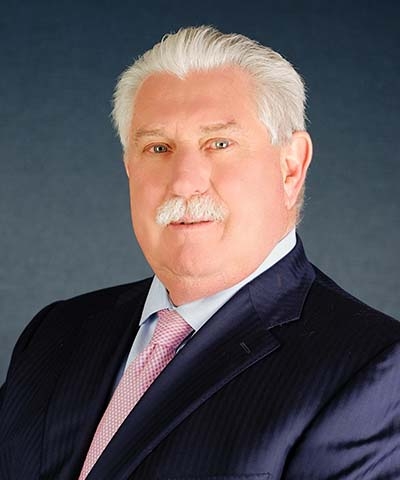 In Memoriam for Partner Michael Profita (1952- 2021)

Michael Profita is a Partner at DeCotiis. In 2015 Michael Profita merged his boutique corporate counseling firm Profita & Associates, LLC with DeCotiis.
Mr. Profita has enjoyed a distinguished legal career since graduating from Drake University with a B.A. in Economics and Management, Seton Hall School of Law, and later New York University with an LL.M in Taxation. He represents primarily aggressive closely-held companies, high net worth individuals, entrepreneurs, as well as service professionals.
His focus, like that of DeCotiis, has been to provide highly specialized corporate, business, transactional real estate and commercial litigation services. Mr. Profita - like DeCotiis - prides himself on providing services on par with regional and multinational firms, but in a cost efficient and effective manner as his clients are more than ever focused on the bottom line.
Mr. Profita has personally attended to numerous mergers and acquisitions of a diverse range of businesses with high transactional values. As an attorney with an LL.M degree in Taxation, he has been able to assist his clients with tax planning to maximize profits and minimize exposure under the complicated U.S. tax code. The DeCotiis Finance and Banking departments will now complement his corporate counseling services to ensure clients have access to the full range of legal advice and guidance, which both start-up and mature companies need in a more-than-ever competitive international business world.
Mr. Profita has also assisted his clients in New York and New Jersey with the restructure of their businesses for long term succession planning, in conjunction with their overall estate and income tax planning, as well as administration of trusts and estates. Mr. Profita handles litigation of probate matters and informal and litigated resolution of disputes among owners of equity interests in closely-held entities. Mr. Profita has provided counsel and advice on these issues throughout his 35 plus years as an attorney with a specialty in Tax Matters. Mr. Profita's partnership will continue to enhance the status of DeCotiis in the region as the go-to full-service corporate law firm it has been for almost half of a century.
Seton Hall University School of Law, Newark, New Jersey
New York University School of Law, New York, New York
Alabama, 1977
New Jersey, 1978
U.S. District Court District of New Jersey, 1978
U.S. Tax Court, 1981
New York, 1983
United States Court of Appeals for the Third Circuit, 2001
U.S. District Court Southern District of New York, 2010
U.S. District Court Eastern District of New York, 2010
Corporate
Business
Transactional
Commercial Litigation
Professional Associations
Alabama State Bar Association
New Jersey State Bar Association
American Bar Association