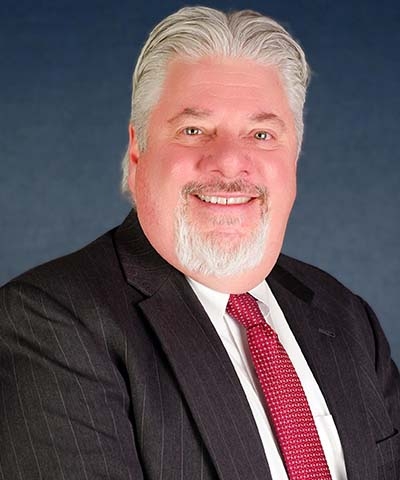 Francis Regan is a Partner at DeCotiis. He joined the firm as a partner in 2000 and is a member of the Redevelopment, Land Use and Municipal practice groups.
Mr. Regan represents local and county public agencies, as well as private developers in redevelopment projects throughout New Jersey. This representation frequently involves complex transactions requiring interaction among numerous public and private entities. Mr. Regan also represents private clients seeking land use approvals for development projects.
Mr. Regan's practice ranges from consultation on the initial identification of potential redevelopment areas, redevelopment area designations, preparation and adoption of redevelopment plans, property acquisition, contract negotiations, project financing and construction required to implement redevelopment projects.
In his representation of public and private clients, Mr. Regan regularly appears before governing bodies, planning and zoning boards. His counsel frequently draws upon his more than 30 years of experience in redevelopment, land use and planning; which was gained in pact as a licensed professional planner working in local government. Prior to his legal career, Mr. Regan was Planning and Development Director for the City of Rahway and a Project Manager for The Jersey City Redevelopment Agency and The Jersey City Economic Development Corporation.
Representative Cases:
Mr. Regan represented a private developer in the acquisition/assemblage of 750 acres of property by negotiation and condemnation in cooperation with a state agency for a major redevelopment project in the Meadowlands District of New Jersey.
Mr. Regan represented a public agency in property assemblage, development approvals, financing and contract negotiations for the development of a 75,000 square foot building for a public library and private office space.
Mr. Regan successfully represented a municipality in the condemnation and related litigation of three leases in an existing commercial development in support of a mixed-use redevelopment project.
Mr. Regan obtained development approvals from municipal and county planning boards for a private client for the adaptive re-use of a former industrial building for 360 market rate residential units within walking distance of a NJ Transit rail station.
Mr. Regan obtained subdivision and site plan approval from the planning board of a large municipality for a private client for a mixed use development consisting of over 480 market rate residential units, 25,000 square feet of commercial space and public plaza.
Mr. Regan represented a municipal client for the public procurement process to select redevelopers for a 15-acre site located in the center of a commercial district in an urban community which resulted in the redevelopment of the site with over 1,200 residential units and 200,000 square feet of commercial space and included the construction of two public parks and space for a public theater to be owned and operated by the municipality. The representation included negotiations of two redevelopment agreement, financial agreements for PILOTs and ancillary agreements.
Mr. Regan represented a municipal client in the redevelopment of a large parcel including closure of a former municipal landfill located adjacent to a N.J. Transit train station to include the development of over 400 residential rental units and 150 for sale townhomes and includes a public plaza and a new connector road to a state highway.
Mr. Regan represented a private client in obtaining development approvals for 1,100 residential units in two high-rise towers along with numerous arts related improvements such as black box theater, small performance spaces and gallery space including public access improvements. The representation included securing amendments to a redevelopment plan from the local municipality to permit the redevelopment of the site.
Mr. Regan represented a private client in obtaining development approvals for a 950-unit residential tower with over 30,000 square feet of commercial space on a site which contained over 500 existing residential units. The approvals included extensive public and private open space and improving public access to the Hudson River waterfront.
Mr. Regan received his B.A. in Geography and Urban Planning from Rutgers College, Rutgers University. He was awarded his master's degree in Urban Planning from Hunter College, City University of New York in 1984, and his law degree from New York Law School in 1995. He is a New Jersey native and lifetime resident.
New York Law School, New York, New York
Hunter College, CUNY

Masters in Urban Planning - 1984

Rutgers University

B.A. - 1982
Major: Geography
Major: Urban Planning
Redevelopment
Land Use
Municipal
Green
City of Rahway, Planning and Development Director
The Jersey City Redevelopment Agency, Project Manager
The Jersey City Economic Development Corporation, Project Manager
Certified Legal Specialties
Licensed Professional Planner - State of New Jersey
Professional Associations
New Jersey State Bar Association
American Planning Association
American Institute of Certified Planners (AICP)