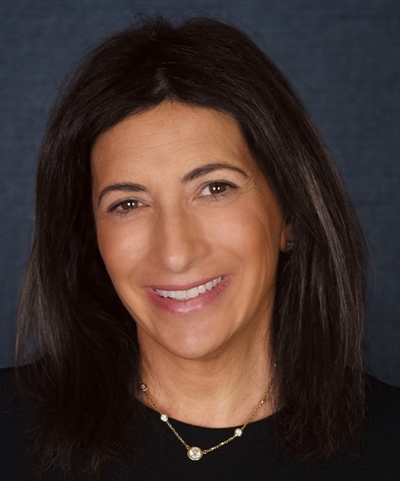 Deena B. Rosendahl is a partner at DeCotiis, FitzPatrick, Cole & Giblin, LLP. She joined the firm in 2021 and is a member of the Labor and Employment Practice Group and Municipal and Public Entity Practice Group. Ms. Rosendahl has over 25 years of experience in employment law, commercial litigation and municipal and public entity work. Her extensive experience includes representation of various New Jersey Municipalities, public entities, and private companies in all aspects, including employment and labor issues as well as complex commercial transaction and litigation and property matters.
In her Municipal and Public Entity work, Ms. Rosendahl has represented various forms of government specializing in the Borough form of Government both as Borough Attorney, Labor Counsel and Special Labor Counsel. She routinely works with borough administrators and municipal clerks on all aspects of municipal law including responding to OPRA requests, shared service agreements, attending governing body meetings, work sessions, and working through the day-to-day issues that they face. She also handles negotiating collective negotiation agreements, negotiating and conducting internal investigations, attending governing body meetings and work sessions.
Ms. Rosendahl further works with many New York/New Jersey area private companies and public entities in employment related claims, arbitrations and mediations, including wrongful termination, CEPA violations, harassment, discrimination, and violations of the Fair Labor Standards Act ("FLSA"). She also negotiates and drafts employment contracts, offer letters, separation agreements and creates employee handbooks and policies that ensure companies are complying with state and federal laws and regulations.
Syracuse University College of Law, Syracuse, New York
Ithaca College, Ithaca, NY
New Jersey State Bar Association
U.S. District Court District of New Jersey
New York State Bar
Employment Law
Labor Law
Alternative Dispute Resolution
Board Member, YWCA of Bergen County, Ridgewood, NJ (2015)
Board Member, JCC Early Childhood Learning Center (2009 – 2010)
Board Member, Center for Food Action, Englewood, New Jersey 2018-2021
Themis Bar Review Advisor for NY and NJ Bar Examination (2010 – 2017)
Professional Associations
Themis Bar Review Advisor for NY and NJ Bar Examination, (2010 - 2017)
Board Member, YWCA of Bergen County, Ridgewood, NJ, (2015)
Board Member, JCC Early Childhood Learning Center, (2009 - 2010)
Associate Editor, Syracuse Journal of International Law and Commerce
Board Member, Center for Food Action, Englewood, New Jersey, (2018 - 2021)