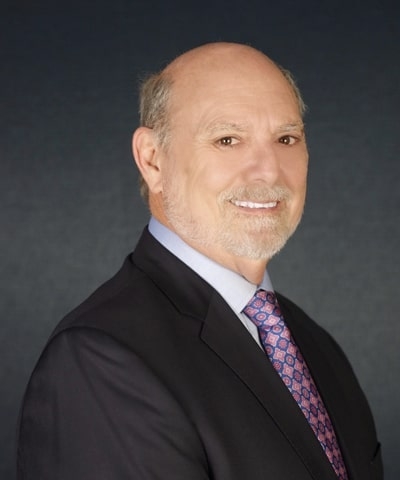 Retired Superior Court Judge Terry Paul Bottinelli is our newest, and a senior member of, the DeCotiis Alternative Dispute Resolution (ADR) Family Law Practice Group. In this capacity, Judge Bottinelli is focused on resolving Matrimonial and other disputes more quickly and efficiently than can be accomplished through traditional litigation in the courts.
Judge Bottinelli was first appointed to the bench as a Municipal Court Judge in 1993 and elevated to the Superior Court in 2011 where he served in the Family Part presiding over thousands of Matrimonial Cases involving complex issues such as Custody and Parenting time, Spousal Support, Equitable Distribution and the like.
Before ascending to the bench, he was a partner in the Hackensack law firm of Herten, Burstein, Sheridan, Cevasco, Bottinelli, Litt, Toskos and Harz. That firm later merged with the Archer Law firm.
He had presented scores of Civil Jury cases in both the Federal and State Courts and was Certified as a Civil Trial Attorney by the Supreme Court of New Jersey. He was a member of the Castano Plaintiff's Legal Committee which spearheaded litigation against Big Tobacco in several states, including California, Louisiana and New Jersey. Those actions resulted in the multi-billion dollar settlements on behalf of the States and litigants and resulted in tobacco advertising bans and restrictions on the sale of tobacco products to minors which continue today.
He was a member of the defense team in the Fen-Phen litigation and had been involved in several nationwide Consumer Class Actions against Gun Manufacturers, as well as automobile manufacturers and other industries.
He has been an Approved Mediator by the New Jersey Supreme Court (R. 1:40), Chair of the Bergen County Arbitrator Selection Committee, Member of the Supreme Court Alternative Dispute Resolution Advisory Committee and continues to serve on the Supreme Court Mediation and Arbitration Committee where he is Chair of the Subcommittee on Qualifications. He has also served as Chair of the District II B Ethics Committee, the District II B Fee Arbitration Committee and served as a Standing Master in Ethics.
Judge Bottinelli is a frequent presenter for the Association of Trial Lawyers of America, Citizens for Justice - NJ, Institute for Continuing Legal Education, New Jersey Judicial College, New Jersey State Bar Association, Bergen County and Passaic Bar Associations, Rutgers Law School and others.
He is a Master for the Barry Croland North Jersey Inns of Court and the Virginia Long Inns of Court in Hudson County where he has made many presentations on issues in Family Law.
A former President of both the Bergen County Bar Association and the New Jersey Council of Juvenile and Family Court Judges, he has also served in many leadership positions of the New Jersey State Bar Association and Bergen County Bar Association; was a member of the New Jersey State Bar Foundation, Bergen County Bar Foundation and the New Jersey Association for Justice.
He had been named as a "Super Lawyer" for many years; received an A-V Peer Review Rating from Martindale-Hubbell, was named to several "Who's Who" publications, received Commendations from the New Jersey Senate, New Jersey Assembly, Bergen County Executive and was recognized in the Congressional Record. He is the recipient of the Seton Hall Law School Rodino Society Award for having demonstrated "compassion, honor and wisdom" as a Jurist.
Western New England University School of Law
Rutgers Law School
Fairfield University

B.A. Modern Languages – 1973
President, Alpha Mu Gamma – National Collegiate Foreign Language Honor Society, Eta Pi Chapter
M.A. Spanish/Education – 1976
Colegio Mayor Elias Ahuja, Madrid Summers 1973-1975 through Graduate School of Education, Fairfield University
New Jersey, 1980
The Florida Bar, 1983
U.S. Supreme Court, 1989
U.S. Court of Appeals for the Third Circuit, 1984
U.S. District Court District of New Jersey, 1980
U.S. Tax Cour, 1982
Pro Hac Vice – New York, California, New Mexico, Louisiana
Judge of the Municipal Courts of Cresskill, Closter and Alpine
Attorney for the Boroughs of Closter and Alpine as well as the Township of Mahwah
Public Defender Boroughs of Cresskill and Fairview
Special Prosecutor for Boroughs of Bergenfield, North Arlington and Fairview
Planning and/or Zoning Board Attorney for the Boroughs of Dumont, Closter and Bogota
Councilman/Council President Borough of Dumont
Law Secretary to the Hon. Theodore W. Trautwein, A.J.S.C.
Treasurer – Bergen County Democratic Organization