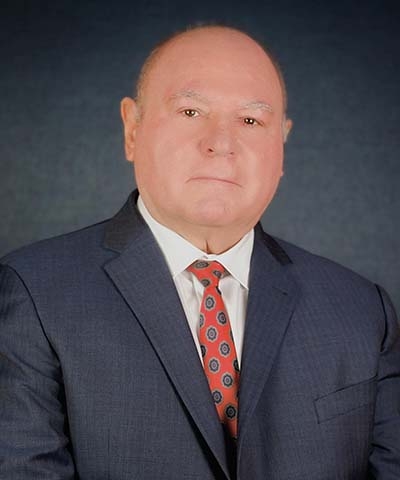 Alfred C. DeCotiis is Of Counsel at DeCotiis. He joined the firm in 1996 and heads the White Collar Litigation and Corporate Investigations practice group.
Mr. DeCotiis is a prominent criminal defense attorney who specializes in the defense of complex white collar, political corruption and corporate investigations in both federal and state courts. Mr. DeCotiis served as an Assistant United States Attorney.
He has also been a political leader in the State of New Jersey, both at the state and federal level. He was a member of the Democratic National Committee for 12 years, and served in a variety of leadership positions in the presidential campaigns of President Bill Clinton, Vice President Al Gore and Hillary Clinton.
In 1995, President Clinton selected Mr. DeCotiis to serve as the U.S. Representative to the 50th Session to the United Nations General Assembly. He was confirmed by the United States Senate and represented the United States before the General Assembly, addressing issues relating to disarmament and international security, economic and financial matters, as well as global social, humanitarian and cultural issues.
Mr. DeCotiis received his B.A. from Villanova University in Liberal Arts, graduating in three years and was nominated by Villanova University for a Rhodes Scholarship. He graduated from Villanova University Law School, where he was President of the Student Bar Association. Immediately following law school, he clerked for the Honorable Reynier Wortendyke Jr. of the United States District Court for the District of New Jersey. In 2009, he earned a Master's Degree in state and local government from Kean University graduating with distinction. He was designated a New Jersey Super Lawyer in 2010 and 2011 and is an AV-rated Attorney by Martindale-Hubble.
Villanova University School of Law, Villanova, Pennsylvania

Juris Doctor - 1968
Honors: President of the Student Bar Association

Villanova University, Villanova, Pennsylvania

B.A. - 1965
Major: Liberal Arts
New Jersey, 1968
U.S. District Court District of New Jersey, 1968
U.S. Court of Appeals 3rd Circuit, 1969
White Collar and Corporate Investigations
District of New Jersey, Assistant United States Attorney
New Jersey Assembly Committee on Independent Authorities and Commissions, Counsel, 1984
New Jersey Transportation Trust Fund Authority, Vice Chairman, 1984 to 1988
North Jersey District Water Supply Commission, General Counsel
50th Session to the United Nations General Assembly, U.S. Representative
AV-rated Attorney by Martindale-Hubble
New Jersey Super Lawyer, 2010 - 2011
Professional Associations
New Jersey State Bar Association
Elected as a Fellow of the American Bar Association
Member of the New Jersey Legislature's Insanity Defense Study, 1985
Appointed as Assistant United States Attorney for the District of New Jersey and served under Frederick B. Lacey and Herbert J. Stern, 1984
Served as counsel to the New Jersey Assembly Committee on Independent Authorities and Commissions, 1984
Appointed by New Jersey Senate President Carmen Orechio and Governor Thomas Kean to be Vice Chairman to the New Jersey Transportation Trust Fund Authority, 1984 to 1988
General Counsel to North Jersey District Water Supply Commission, 1993
Elected by the Chief Judge of the United States District Court to be on the Federal Lawyers Advisory Committee, 1993
Member of the Democratic National Finance Council
Member of the Democratic National Committee for 12 years and a Managing Trustee of the Democratic National Committee
Mr. DeCotiis received personal commendations for his prosecutorial achievements from the FBI Director J. Edgar Hoover and from the United States Attorney General