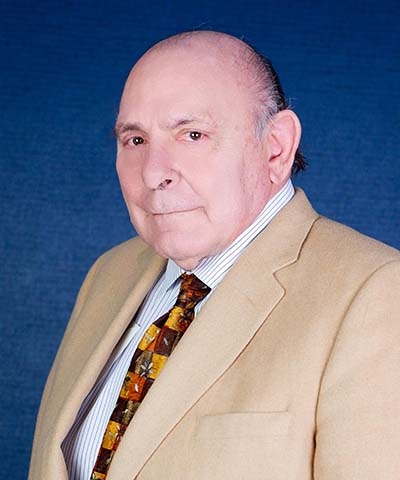 M. Robert DeCotiis is the founder and Chairman of the firm.
Since its founding in 1986 as a two-person law firm, Mr. DeCotiis has directed its growth to a regional mid-size firm with a full-service, statewide practice and a top-flight reputation in real estate development, complex litigation in all courts, corporate, government and regulatory representations before government agencies ranging from the Department of Environmental Protection, to the Department of the Treasury, to the Board of Public Utilities to professional licensing authorities, health care, public and private finance, environmental permitting, banking, utility and energy law.
Mr. DeCotiis' focus is on Transactional and Business Law, Government and Regulatory Affairs, Environmental Law and Municipal Law. He specializes in providing high level strategic counsel for clients who are engaged in complex, long-term, large-scale projects. His areas of expertise include siting and permitting issues for large mixed-use commercial undertakings, waste-to-energy facilities and financing matters associated with public/private projects. He represents clients at all levels of administrative and government operation - local, county, state and Federal.
Mr. DeCotiis served as Chief Legal Counsel to Governor James Florio from 1992 to 1993. He has broad experience in the representation of public entities and officials at all levels of government. He has particular expertise in the areas of local tax, municipal finance, governance and solid waste.
Mr. DeCotiis served as Chairman of the New Jersey Casino Reinvestment Development Authority and as a Commissioner and Vice-Chair of the New Jersey Election Law Enforcement Commission.
Mr. DeCotiis received his B.S. from Monmouth College and his J.D. from Seton Hall University Law School.
Seton Hall University School of Law, Newark, New Jersey
Monmouth College, Monmouth, Illinois
Transactional and Business Law
Government and Regulatory Affairs
Environmental Law
Municipal Law
Governor James Florio, Chief Legal Counsel, 1992 to 1993
New Jersey Casino Reinvestment Development Authority, Chairman, 1985 to 1992
New Jersey Election Law Enforcement Commission, Commissioner and Vice-Chair, 1980 to 1984
Professional Associations
New Jersey State Bar Association
Bergen County Bar Association
American Bar Association