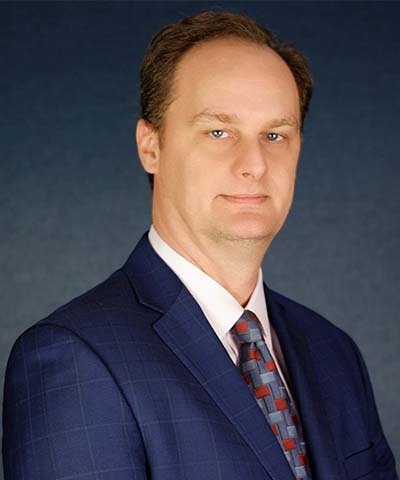 Mr. Hazley is a Partner at DeCotiis. He is a member of the Litigation, Municipal Law, Labor and Employment, and Eminent Domain, Condemnation & Tax Appeals Groups.
He has represented public and private sector clients before state and federal agencies in New Jersey and New York, state courts in law and equity, the N.J. Tax Court and County Boards of Taxation, the N.J. Superior Court Appellate Division, and the federal District Courts. He handles a variety of matters including civil litigation, labor disputes and disciplinary hearings, public contracting, prerogative writ and emergent actions, condemnations, tax appeals, trials and appeals.
Prior to joining DeCotiis, Mr. Hazley clerked for the Hon. Christine M. Nugent of the Tax Court of New Jersey, where he advised the judge on the disposition of cases, motions and trials covering controversies in income, corporate business, sales, estate and property taxes. He also mediated landlord tenant and small claims disputes for the Superior Court, Law Division, Special Civil Part, in Newark.
Mr. Hazley is a graduate of Rutgers School of Law in Newark, where he was an editor for the Rutgers Business Law Review and Rutgers Law Record, a teaching associate in the Legal Research and Writing program, and a student attorney in both the Rutgers Federal Income Tax Clinic and the Hon. Morris Stern Bankruptcy Pro Bono Project. He received a B.A. in Journalism from Ramapo College of New Jersey.
A New Jersey native and resident of Bergen County, Mr. Hazley previously served as a journalist in New York and New Jersey.
Representative Cases:
State of New Jersey, By the Dept. of Environmental Protection v. 1 Howe Street Bay Head LLC et al, __ N.J. Super. ___ (App. Div. 2020)
North Jersey Media Group, Inc. v. City of Clifton, No. A-1469-17T4 (App. Div. Jan. 11, 2018)
Epic Management, Inc. v. N.J. Schools Dev. Auth., No. A-3818-16T3 (App. Div. July 18, 2018)
Cohen v. Board of Trustees of the PERS, No. A-1219-17T4 (App. Div. Jan. 24, 2019)
Rutgers University School of Law, Newark, New Jersey
Ramapo College of New Jersey
New Jersey, 2016
New York, 2016
U.S. District Court District of New Jersey, 2016
Municipal Law
Eminent Domain
Condemnation & Tax Appeals
Hon. Christine M. Nugent of the Tax Court of New Jersey, Clerk
Professional Associations
New Jersey State Bar Association
New York State Bar Association
Bergen County Bar Association