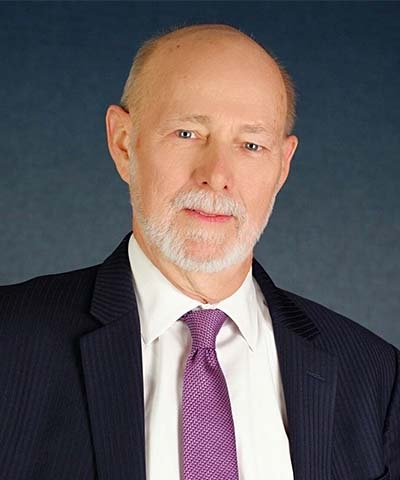 Richard F. X. Regan is a Partner DeCotiis. He joined the firm in 2000. He is a senior member of the Firm's White Collar-Criminal Defense, Litigation, Corporate Investigation and Labor Law groups.
Mr. Regan is well recognized as a top-notch litigation and trial attorney, with more than twenty-five years of legal experience in both State and federal Courts. His early mentors included one of New Jersey's most respected jurists and were among its most pre-eminent criminal defense and civil trial attorneys. His skill, tenacity and judgment in representation of clients has earned him recognition as a New Jersey Super Lawyer, one of Bergen's Top Lawyers, and a Member of the Nation's Top One Percent of attorneys. He holds an AV Preeminent rating from Martindale-Hubbell, the highest possible qualification that Martindale-Hubbell can bestow upon an attorney.
Mr. Regan has successfully represented individuals of every walk of life, including celebrities, professional athletes, union officials, law enforcement officers of all ranks and other high-profile public and private figures. On the public sector-side, he has represented numerous State, County and local public entities in connection with civil litigations and grand jury matters. He has handled major fraud, criminal and civil RICO state court cases in New Jersey, New York, Pennsylvania and Florida, and the federal courts in the Southern District of Florida, Eastern District of Pennsylvania, Southern and Eastern Districts of New York and the three vicinages of the United States District Court of New Jersey.
Mr. Regan has also served as special counsel to the Office of the City Clerk of the City of Newark on election matters and to other municipal and state governmental entities in defense of employment, wrongful termination and civil rights suits. His areas of practice include the representation of attorneys in matters of professional conduct.
Mr. Regan has argued cases before the United States Court of Appeals for the Third Circuit and the New Jersey Supreme Court. He has served as a Master in the Hudson and Seton Hall University Law School Inns of Court and is a former Trustee of the New Jersey Association of Criminal Defense Lawyers. He has also lectured on topics of the United States Sentencing Guidelines, vehicular homicide and trial skills.
Mr. Regan received a BA, with magna cum laude honors, from Boston College. Immediately thereafter, Mr. Regan was served as Director of the PULSE program at Boston College overseeing approximately 230 undergraduate students' -participation in a number of community-service based projects that were affiliated with academic courses offered in the University's Philosophy and Theology Departments.
Mr. Regan received his Juris Doctorate, with cum laude honors, from Seton Hall University School of Law in 1983. Thereafter he served a judicial clerkship in General Equity in New Jersey Superior Court-Morris County, New Jersey with the Honorable Reginald Stanton.
Seton Hall University School of Law, Newark, New Jersey

J.D. - 1983
Honors: cum laude
Honors: Student Representative to the Faculty Search Committee

Boston College

BA - 1973
Honors: magna cum laude
Major: Psychology
Major: Philosophy
New Jersey, 1983
U.S. Court of Appeals 3rd Circuit, 1991
U.S. District Court District of New Jersey
White Collar and Corporate Investigations
Litigation
Hudson and Seton Hall University Law School Inns of Court, Master
Office of the City Clerk of the City of Newark, Special Counsel
PULSE program at Boston College, University Administrator and Director
Honorable Richard Stanton of the New Jersey Superior Court in Morris County, New Jersey, Clerk
Professional Associations
Association of Criminal Defense Lawyers of New Jersey
New Jersey State Bar Association
Hudson County Bar Association, Criminal Practice Committee (past membership)
Master in Hudson County Inns of Court and Seton Hall Inns of Court (past)