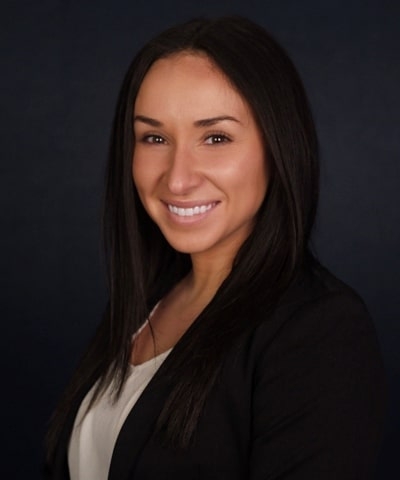 Annamaria Squiccimarri is an Associate at DeCotiis. She is a member of the Litigation, Public Utility, Labor, and Municipal Law practice groups.
Prior to joining the firm as an attorney, Annamaria served as an intern in 2019 while she was attending law school. She gained experience working on a wide range of labor and employment matters. In 2020 and 2021, Annamaria also did an externship with Rockland County District Attorney's Office and Suffolk County District Attorney's Office, respectively, where she had the opportunity to participate in the daily preparation, representation and prosecution of criminal cases under the supervision of Assistant District Attorneys.
In 2017, Annamaria obtained her Bachelor of Science Degree in Political Science from Sacred Heart University. In 2021, Annamaria graduated, cum laude, from the Elisabeth Haub School of Law at Pace University. During her time at Pace Law, Annamaria was a member of the International Law, Family Law and Criminal Law Societies.
Elisabeth Haub School of Law at Pace University, White Plains, New York
Sacred Heart University, Fairfield, Connecticut

B.S. in Political Science
Minor: Human Rights and Social Justice