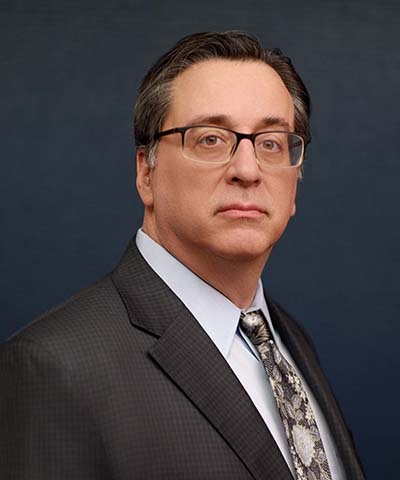 John A. Stone is a partner in DeCotiis' New Jersey and New York offices. He joined the firm as a partner in 2008 and is a member of the Litigation, Intellectual Property, Complex Business and Construction practice groups.
Mr. Stone's practice focuses on complex business matters, including trade secret and intellectual property litigation, unfair competition and tortious interference claims, insurance coverage cases, construction and land use disputes and intra-company disputes, as well as Constitutional claims and Section 1983 cases. Mr. Stone also litigates claims for injunctive and other equitable remedies, including in New Jersey's Chancery Division, and New York's Supreme Courts' Commercial Divisions. He has tried lender liability, tortious interference, fraudulent conveyance, oppressed shareholder cases and actions in lieu of prerogative writ. His cases include:
"Put-back" litigation based on fraud, breach of contract and warranty, and failure-to-cure claims arising from multi-million-dollar sales of mortgage "pools," pursuant to a Master Purchase and Sale Agreement which governed a Real Estate Mortgage Investment Conduit; and defending a securities fraud suit brought by the New Jersey Bureau of Securities.
A founder of a pharmaceutical corporation's claims against the management that took over that company after it went public, regarding control, management, and proprietary rights.
A suit between parties to a pharmaceutical joint venture regarding trade secrets and profits.
A dispute between the estates of two deceased partners and the remaining partner in a real estate development company regarding management, control and rights to properties and profits.
"Corporate divorces" between principals of closely held pharmaceutical distributorships and motorcycle dealerships.
Applications for injunctive relief between generic drug manufacturers, sellers and importers of clothing, and between creators and designers of an "app."
Construction delay, negligent design, breach of warranty, breach of contract, and wrongful or exaggerated lien claims concerning highway bridge repairs, a sewage treatment plant, and commercial office and public school buildings.
Land use and prerogative writ litigation, including major residential and commercial development, regarding the water supply for a multi-track residential development, and expansion of a large suburban mall.
Claims regarding an exclusive insurable interest in, fire insurance proceeds from, and replacement value of a multi-unit apartment building; and suits concerning insurance coverage for a trucking fleet damaged by Hurricane Sandy, advertising injury, and franchisor liability.
Defending pharmaceutical anti-trust claims and analyzing pharmaceutical supply contracts.
An unconventional and successful undue influence claim based on an enabler-beneficiary's control over alcoholic-decedent and forensic psychiatric analysis, despite decedent's lucidity when naming his beneficiary.
University of Richmond, Virginia School of Law
Cambridge University, Cambridge, England

Studying International Law

Franklin & Marshall College
New Jersey, 1985
U.S. District Court District of New Jersey, 1985
U.S. Bankruptcy Court New Jersey, 1985
U.S. Court of Appeals 3rd Circuit, 2005
New York, 1987
U.S. District Court Southern District of New York, 1987
U.S. District Court Eastern District of New York, 1987
U.S. Bankruptcy Court Southern District of New York, 1987
Complex Business Matters
Litigation
Construction
Intellectual Property
The Secret To Cross-Border Trade Secret Protection: How to collaborate to enforce your cross-border trade secrets, Swiss Chinese Law Journal, (April 2023)
The U.S. Defend Trade Secrets Act And China's Anti-Unfair Competition Law; Why Extraterritoriality And Extra Territories In Which To Litigate Are Not The Same Thing, American Bar Association, Litigation Section IP Litigation News Letter (December 13, 2021)
How a Victim of Trade Secret Misappropriation May Obtain Unjust Enrichment Damages Based on Cost Avoidance Calculations, American Bar Association's Business Torts and Unfair Competition Section's Business Torts Journal, Volume 27, Issue 1 (Winter 2020).
Eurika! Discovering Trade Secret Protection for Unpatentable Discoveries, American Bar Association, Litigation Section's IP Litigation Newsletter (July 8, 2020)
Trade Secrets: an alternative for life sciences IP? Life Sciences and Intellectual Property Review (July 7, 2020)
The Secret to Trade Secrets is Keeping Your Secrets Secret", American Bar Association's Litigation Section's IP Litigation News Letter (Spring 2019).
Seize the Day, or at Least the Trade Secrets: Protecting Trade Secrets Against Cyber Theft Using the New Jersey Trade Secret Act and the Defend Trade Secrets Act, New Jersey Lawyer Magazine (December 2016).
Preemption Is No Secret: Exploring The Preemptive Effect Of Trade Secret Legislation, American Bar Association Litigation Section, IP Litigation Newsletter (Winter 2014).
The Forthright Negotiator Principle: Low-Hanging Equitable Fruit That's Ripe for Picking, New Jersey Lawyer Magazine (April 2014/No. 287).
Reversal Of Fortune: The Reverse Engineering Defense Under the NJTSA, New Jersey Law Journal, Intellectual Property & Life Sciences Supplement (September 17, 2012).
Viability of Theft-of-Idea Claims After Passage of the N.J. Trade Secrets Act, New Jersey Law Journal, Intellectual Property & Life Sciences Supplement (April 9, 2012).
Managing Discovery to Prevent Fishing Expeditions in Trade Secret Litigation, New Jersey Lawyer Magazine (June 2009/No. 258)
Sub-Prime Market Crisis Challenges Fiduciaries to Account to Investors; Court Alters Landscape in Which Fiduciaries Operate, New Jersey Law Journal (June 23, 2008).
Attorneys Fees for the Surety When Surety and Principal Retain Separate Counsel, New Jersey Insurance Law & Regulation Reporter, Volume 3, No. 2 (March 1993).
Transcience Corporation v Big Time Toys, LLC, 50 F.Supp.3d 441 (S.D.N.Y. 2014)
New York Pipeline Mechanical Contractors, LLC v Sabema Plumbing & Heating Co., Inc., 2012 WL 1553642 (D.N.J.2012)
American Millennium Insurance Co. v First Keystone Risk Retention Group, 2009 WL 1553642 (3rd Cir. 2009)
American Millennium Insurance Co. v First Keystone Risk Retention Group, 2008 WL 2354935 (D.N.J.2008)
Egan vs. Holmes, 2008 WL 238947 (App. Div. 2008)
Bailey vs. Palladino, 2006 WL 2068136 (App. Div. 2006)
Cacciatore vs. County of Bergen, 2005 WL 3588489 (D.N.J. 2005)
Schundler vs. Donovan, 377 N.J. Super. 339 (App. Div. 2005), aff'd, 183 N.J. 383 (2005)
Rella v North Atlantic Marine, Ltd., 2004 WL 248409 and 2004 WL 1418021 (S.D.N.Y. 2004)
State vs. Township of Lyndhurst, 278 N.J. Super. 192 (Ch. Div. 1994)
Petition of Shearson Lehman Bros., Inc., 594 F.2d 723 (S,Ct, New York County 1993)
In Re Rosen, 151 B.R. 648 (Bkrtcy. E.D.N.Y. 1993)
Waldorf vs. Shuta, 96 F.2d 723 (3rd Cir. 1990)
I.C.C. Industries Inc. v. GATX Terminals Corporation, 690 F.Supp.1282 (S.D.N.Y. 1988)
Lecturer, Trade Secret IP Protection & Management, European Cross-Industry Summit, Brussels, Belgium (December 2022)
Lecturer, Federal Defend Trade Secrets Act, in webinars presented by The Knowledge Group (2015-present)
Lecturer, Trade Secret Law, in webinar sponsored by the World Intellectual Property Review and the Life Sciences Intellectual Property Review (2020 and 2021)
Lecturer, IPR Gorilla, Virtual IP Conference (2021)
Lecturer, Trade Secret Law, International Intellectual Property Law Association, Virtual Summit (2020)
Moderator and Lecturer, Trade Secret Law, New Jersey Bar Association Conventions (2015 and 2017)
Lecturer, The law of trade secrets, trade dress, and theft-of-ideas, NJ CLE (2012)
Lecturer, Construction Law, in seminars presented by National Business Institute Seminars on Construction Law (2017 and 2018)
Professional Associations
Co-Chair of the American Bar Association's Litigation Section's Trade Secret Subcommittee
Co-Editor of the American Bar Association's Litigation Section's IP Litigation Newsletter
New Jersey State Bar Association