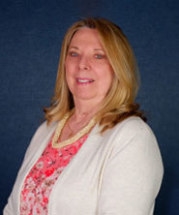 Equity Partner
Bergen Community College, General Counsel

Judy Verrone is an Equity Partner at DeCotiis. She joined the firm in 1991 and became a partner in 2001. She is Chair of the Municipal Law practice group and is a member of the Public Procurement and Contracting, and Government and Regulatory Affairs practice groups.
In addition to municipal law, public procurement, government affairs and higher education, Ms. Verrone has experience in solid waste planning and election, campaign and political law.
Ms. Verrone has represented various public bodies at the municipal and county levels, as well as independent county and State authorities. She currently serves as General Counsel to the New Jersey Turnpike Authority, General Counsel to Bergen Community College, and General Counsel to the New Jersey Council of County Colleges. Additionally, she is Borough Attorney to the Boroughs of Fair Lawn and Bound Brook, and previously served as Borough Attorney for several New Jersey municipalities including Closter, Demarest, Little Ferry, Parsippany-Troy Hills, Sayreville and Scotch Plains.
Ms. Verrone also provides representation to the Mercer County Improvement Authority on various matters related to procurement and contracting. Previously, she has represented the Union County Utilities Authority with respect to procurement and construction projects, including projects at Union County College's Cranford campus and Plainfield campus. In the past, she has represented Hudson County Improvement Authority, Passaic County Utilities Authority and the Counties of Burlington and Gloucester in solid waste planning.
Representative Cases:
Rosenblum v. Borough of Closter, 285 NJ. Super. 230 (App. Div. 1995), certif. den., 146 N.J. 70 (1996)
Ms. Verrone has conducted seminars on housing-related legal issues, including New Jersey Anti-Eviction Act Seminars sponsored by the New Jersey Chapter of the National Association of Housing and Redevelopment Officials (NJ NAHRO) (1995, 1996) and One Strike You're Out Seminar (Federal Public Housing Anti-Drug Policy) sponsored by NJ NAHRO (1997).
She has also conducted seminars on public contracting and procurement on behalf of the National Business Institute, and for her clients, including the New Jersey Turnpike Authority.
Ms. Verrone received her B.A. from Ramapo College of New Jersey in 1984 and her J.D. cum laude from Seton Hall Law School in 1990, where she was Associate and Book Review Editor of the Seton Hall Law Review, with a published survey: Administrative Law: Hearsay Need Not Be Supported by Competent Evidence in Exclusion Proceedings, Department of Law and Public Safety, Division of Gaming Enforcement vs. Merlino, 216 N.J. Super. 579 (App. Div. 1987), 18 Seton Hall Law Review 214 (1988).
She was selected by the New Jersey Law Journal Editorial Department as a prominent leader among women in New Jersey, and profiled in Women and Minorities in the Legal Profession, New Jersey Law Journal (Nov. 3, 2003).
Seton Hall University School of Law, Newark, New Jersey

J.D. - 1990
Honors: cum laude

Ramapo College of New Jersey, Mahwah, New Jersey
New Jersey, 1991
U.S. District Court District of New Jersey, 1991
Municipal Law
Public Procurement and Contracting
Government and Regulatory Affairs
Rosenblum v. Borough of Closter, 285 NJ. Super. 230 (App. Div. 1995), certif. den., 146 N.J. 70 (1996)
Division of Gaming Enforcement vs Merlino, 216 N.J. Super. 579 (App. Div. 1987), 18, Seton Hall Law Review, 214, 1988
New Jersey Anti-Eviction Act Seminars sponsored by the New Jersey Chapter of the National Association of Housing and Redevelopment Officials (NJ NAHRO) (1995, 1996)
One Strike You're Out Seminar (Federal Public Housing Anti-Drug Policy) sponsored by NJ NAHRO (1997)